Home > Archive > Lincoln Highway > Designation

Washington Street Designated Lincoln Highway
Washington Street Designated Lincoln Highway
from the Blair Pilot-Tribune Newspaper —  3 November 1932
Wash. Street Route Named- Council Authorizes Highway, Bureau to Make Routing
Highway Organization Assumes all Expense –  Agree Unanimously to Permit the Lincoln Highway Bureau to Establish Washington and Third Street Route
Designation of Washington street from its eastern boundary west to its junction with Third street and south on Third to South street as the official route of the Lincoln Highway was agreed upon Tuesday night when members of the Blair city council accepted a proposition made by F. K. Bibbs of Cedar Rapids, Iowa, field secretary of the Lincoln Highway bureau.  The bureau is an organization whose purpose is to carry on the work of the old Lincoln Highway Association.
By Unanimous vote the council adopted a resolution authorizing the bureau to move the highway through Blair on the Washington -Third Street route and, without expense to the city, to construct an over-pass, under-pass or grade crossing on Washington street across the railway tracks.  The bureau was also authorized to widen by six feet on each side the block on Washington street between Fourth and Third and three blocks south on Third.  By terms of the resolution, the city assumes no financial responsibility and is to be held harmless of any damages of any nature that may develop.
By terms of the agreement the attorney for the highway bureau is to work with the attorney for the city in any legal action that may be necessary to establish the route.
Mr. Bibbs' appearance before the council was unexpected and his summary of the situation was concise and convincing.
"The present route from the bridge into Blair is unsatisfactory and has caused the bureau much worry," he declared.  "Until a definite route is agreed upon the paving will not be extended from Missouri Valley to the bridge, nor from the bridge to Fremont. Our bureau naturally is much interested in securing the paving, since our object is the shortest, most direct and most scenic route from coast to coast.
"We understand that there has been some difficulty in Blair in agreeing upon the Lincoln Highway route through the city," he added.  "Our bureau tries to avoid taking a part in any such local controversy, but in looking over the situation it strikes me that the Washington street is preferable to any other."
The proposed route from the bridge direct to the east end of Washington street will eliminate five bad curves, Mr. Bibbs pointed out.  Likewise, it will cut off two grade crossings over the railway tracks and do away with the necessary of crossing over tracks.  If the council would agree to the necessity resolution, Bibbs continued, the bureau would undertake to supervise establishment of the highway on Washington street and the speaker expressed the belief that once the route was definitely agreed upon, the road from the bridge to Blair would immediately be brought to a grade and that paving would following note only to the city but as fat as Fremont.
There were no objection voiced to the route by councilmen and the decision to adopt the resolution was greeted by applause on the part of spectators.
Adjust the text size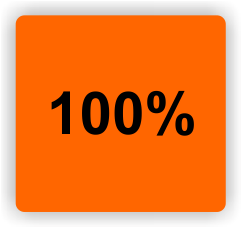 Featured Pictures
Blair Historic Preservation Alliance | P.O. Box 94 | Blair, Nebraska 68008 | contact@blairhistory.com