Home > Membership
Membership
When you become a member of the Blair Historic Preservation Alliance you join a group of concerned citizens who are focused on identifying and preserving Blair's Historic Assets.  Your annual membership fee helps sustain the business of this community service organization.
Adjust the text size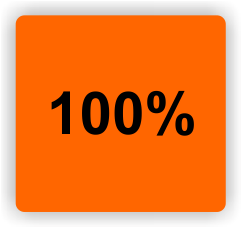 Annual Membership
Invitations to all Public Programs
Early notice and invitations to Quarterly Members Meetings and Annual Meeting in May. This includes a program of historic interest, short board reports and refreshments
Invitations and agendas to Quarterly Board Business Meetings and meeting minutes sent via e-mail
Annual Report and Newsletter
Free Blair Historic Picture Calendar
Invitations to exclusive "Members Only" Historic Building Tours and Socials
E-mail updates with information about items of local historic interest.
Opportunities to volunteer with projects and programs.  (Research, mailings, transcriptions, refreshments, project coordination, etc.)
E-mail updates about new additions to the website
Annual Membership Levels
$10 – Standard Member
$25 – Supporting Member
Mailing Address
Blair Historic Preservation Alliance
P.O. Box 94
Blair, Nebraska  68008
Annual Preservation Patron
Financial Support of the group's projects and mission
Invitations to all Public Programs
Acknowledgement  in Annual Report/Newsletter
Free Blair Historic Picture Calendar
Annual Report and Newsletter
Any of the Annual Membership benefits (by request)
Annual Patron Levels:
$50 – Sponsor
$100 (or more) – Patron
Calendar Sponsorship
$55 – Quarter Size Display
2 1/2″ x 1 1/4″
1 Free Calendar
$100 – Half Size Display
5″ x 1 1/4″
2 Free Calendars
$195 – Full Size Display
10 1/4″ x 1 1/4″
4 Free Calendars
Click here for more information on our Calendars.
Blair Historic Preservation Alliance is a 501 (c) (3) charitable organization. All membership and patron contributions are tax-deductible to the extent allowed by law.
Blair Historic Preservation Alliance | P.O. Box 94 | Blair, Nebraska 68008 | contact@blairhistory.com