John I Blair
Blair, Nebraska was named after a wealthy entrepreneur, capitalist, banker, railroad builder, John Insley Blair.  He was born 22 August 1802 near Belvidere, New Jersey, on the banks of the Delaware at Four Rift, New Jersey. He was the fourth of ten children of Scottish immigrants John Blair and Rachel Insley.
It is doubtful that John Blair ever set foot in Blair, Nebraska, though, he (or his business manager) were in charge of plotting the city after the Railroad crossed the Missouri River in 1864.  Many of the land abstracts note him and his wife Nancy Ann Lacke (1804-1888) as the originally land owners.  In 1869, Blair's agents plated the new city of Blair, Nebraska and sold the first city plots.
At the time of his death in 1899, his estate was valued at about seventy-five million dollars, certainly one of the half dozen great fortunes of that day.  A devout Presbyterian, Blair was frugal, hard working, fiscally responsible, and emphasized ownership of land.  At one point, he owned two million acres of land, and was the largest landholder in the country.  He was honored locally, for his occasional support of civic needs.  His donations went to building about a hundred churches, and to Princeton University, Park, Coe, and Grinnell Colleges.
Cities Platted by John I. Blair
Woodbine, Iowa  December 5, 1866
Missouri Valley, Iowa    January 28, 1867
Dunlap, Iowa   June 26, 1867
River Sioux, Iowa (old town)   September 10, 1868
Mondamin, Iowa     September 10, 1868
LeMars, Iowa  (St. Paul Junction)
Ames, Iowa
Blair, Nebraska   May 10, 1869
Sloan, Iowa    1870
Blairsburg, Iowa  1896
Ogden, Iowa  1866
Montana, Iowa    1865
Adjust the text size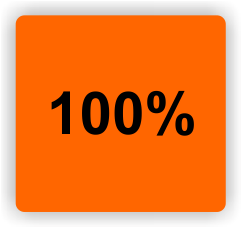 Featured Pictures
Blair Historic Preservation Alliance | P.O. Box 94 | Blair, Nebraska 68008 | contact@blairhistory.com