CCC Camp
Company 4710, Camp Washington, Blair, Nebraska, Motto on Matchbook "All American and Proud of It" printed in space normally showing Camp Project Designator, possibly printed after Pearl Harbor? Similar to sentiments seen post 9/11 (Source Matchbook Cover printed for Company Canteen)
Biography of Kenneth Carlson
CCCMan, Company 4710, SCS Camp, Blair, Nebraska
I was in the CCC during l937-39, Company 4710 at Blair Nebraska. We were a soil conservation camp.
I was in the CCC the first time in l938. I did not have quite enough credits to graduate so I went into the CCC. Up every morning and loaded in to the stake truck by 8. We then proceeded to our work place whether it was hoeing trees, planting trees or building fences. It was a good life and I was only 35 miles from home. I stole rides on the passenger train in order to get home when my mother received the $25. I generally got part of that. I was only in about 4 months and then got leave to finish High School. I discovered that if you were not a high schjool graduate you did not stand a chance. I was discharged when the commader found that I should not have been granted leave except to go to college. After I graduated in l1939. I bummed around, road freight trains and one day went to the CCC's as an alternate. When the kid passed the psyshical and was put to work sanding floors he decided to go home, so I got to take his place. I was in from I think October in l939 to March of l940. I was a cook for a short time. Then I found out the head cook ground his teeth in his sleep and we had to sleep in the same barracks. I quit and went into the field cutting trees. Working on a survey crew. I cannot find my discharge papers, we have moved so many times I don't know where tjhey are, but as soon as I find them I will be back in touch. I do recalll we went to Omaha for a while because we were sawing up the barracks of Carter Lake CCC camp and shipping it to Columbus, Nebraska. I had lots of good times in Blair and the guys that I was with were all a great bunch, mostly all local youths. When we got a bunch in from Omaha, things were heing stole and it was not such a happy camp. Some where I have a picture of me holding a 8 foot icecycle that I picked of the roof of out barracks where I was the fire tender.
I remember lots of the names. If any of the old timers remember the stove tender. Write to my Email address.
—– Kenneth Carlson
kingdogcharlie@cs.com
CCCMan, Company 4710, SCS Camp, Blair, Nebraska
April 1, 1998 Blair enterprise
Corps good for country, former CCC member says
Across the country they came, a volunteer army of young men who planted trees during the Depression.
But they did more than that.
The Civilian Conservation Corps – an organization that was started in 1933 by President Franklin D. Roosevelt – set to the job of rescuing the land, forests and waters and building parks.
Its organization has been called the greatest socio / economic program in the history of the nation. Because of it, 17 – to 23 – year – olds planted billions of trees and seedlings on public lands, farms and in federal state and municipal parks. They also buildt lodges, cabins, shelters and trails.
In return, enrollees received wages, allotment checks to their families and clothing.
The first of 2,084 camps was established April 4, 1933, in Edinburg, Va. Henry Rich was the first enrollee.
Echoes of the men's efforts can still be seen across the American landscape.
Through their toils, they learned discipline and about themselves.
Today marks the 65th anniversary of the Corps' formation and has been declared National CCC Recognition Day. The day honors the more than 1 million living former CCC members, now in their 70s and 80s.
It's a day Elmer Leach of Blair has thought about.
Leach joined the Corps in 1934 in Pawnee City, where he worked in the field and built farm terraces with Camp No. 2740. He said he joined the Corps to help his mom out financially. For his work, he earned about $30 a month, $5 of which he kept for himself – the rest went home.
A year later, Leach was transfered to Humboldt, Camp No. 754. There, he was a second cook for the duration of his 32 – months with the Corps. He remembers getting up at 4 a.m. to cook bacon, which had been cut the day before. He also helped buddy Clarence Dietrich, who was first cook, make the lunch and dinner each day. They cooked for 200.
Leach got out of the CCC in June 1937. He continued working as a cook professionally until the economy improved.
Leach said the CCC taught young boys how to get along with each other, a skill he thinks would be beneficial for today's youth. Several CCC camps have been started in California.
"I think it would prepare boys and girls for a job later in life," he said.
Adjust the text size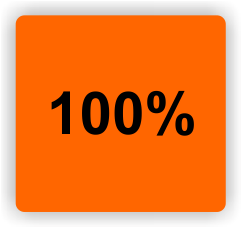 Featured Pictures
Blair Historic Preservation Alliance | P.O. Box 94 | Blair, Nebraska 68008 | contact@blairhistory.com