Merchants Hotel
(a.k.a. City Hotel in the 1880s)
(a.k.a. Farmer's Hotel in the 1870s)
Built: (appears in the 1878 atlas)
Located: South East Corner of 16th (Old Walker Ave.) & Front Streets (now in the area of the Enterprise Publishing parking lot.)
Located in the parking lot area of the Enterprise publishing building.
The hotel was listed in the 1886 and 1889 Sanborn maps as the City Hotel. The building was either rebuilt or the north port was expanded sometime between those years. The 1997, 1902 and 1909 Sanborn maps note the hotel named the Merchants Hotel. The building must have been removed before the 1928 maps were issued.
The hotel originally was a square building with 4 upper story windows on the west side and 7 upper story windows on the north side. Later (somewhere between the 1890s and 1910s) the south part of the building was added. By the 1950's the north part of the building was removed leaving only the south part — which was used as the Blair Hatchery.
According to the 1890-1891 Business Directory and Farmer List Published in the Nebraska State Gazetteer, Gutshow Joseph, prop Merchants Hotel
Major J.F. Cheney
Senior proprietor of the Merchants and Depot Hotels at Sioux City, Ia., also of a Hotel at Blair, Neb., and the Union Hotel at Missouri Valley, was born in Grafton county, N.H. In 1861 he enlisted in the 1st Ill. Light Art. as a private, was soon promoted to first lieutenant, then to captain, then to major and when discharged at the close of the war was lieutenant colonel. He then opened the Nachusa house at Dixon, Ill., also a summer resort at Spring Lake, Mich., called the Spring Lake house. He moved to Sioux City and opened the Merchants Hotel, in 1880, and his other hotel soon after. Major C. is one of the oldest hotel men in the country, and all of his hotels will be found to be first class. Source – http://freepages.books.rootsweb.com/~cooverfamily/western_42.htm
Adjust the text size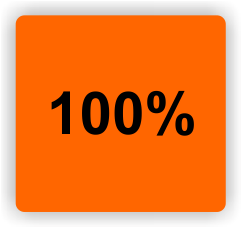 Featured Pictures
Hotel Registry
A hotel register for the Merchants Hotel is available at the Washington County Museum Library. April 28, 1895 to September 11, 1896. Loaned by E. N. Bowles. Joseph Gutschow, Proprietor. The first page (Sunday, April 28, 1895) records the signature of a John I. Blair from Chicago as one of the guests.
Blair Historic Preservation Alliance | P.O. Box 94 | Blair, Nebraska 68008 | contact@blairhistory.com