Home > Archive > Lincoln Highway > Lincoln Highway Souvenir Guide

Lincoln Highway Souvenir Guide
1928 Lincoln Highway Souvenir Guide Through Iowa and Nebraska

This 9 inch x 5 ¾ inch center stapled booklet is just full of information about communities along U. S. Highway No. 30, or the Lincoln Highway. There is also page after page of advertisements, many with real photos! There is an Iowa Primary Road System map inside the front cover. The Nebraska State Highway System Map is located in the centerfold. The introduction states that this was a pilot effort of the Sunbeam Press in Wood River, Nebraska and was compiled by Mrs. N. E. Presley. Only 25,000 of these were printed and distributed in this first year!
Iowa Towns with Write-ups:
Clinton, Lyons, Dewitt, Clarence, Mount Vernon, Lisbon, Cedar Rapids, Belle Plaine, Chelsea, Tama, Marshalltown, State Center, Nevada, Ames, Boone, Ogden, Grand Junction, Jefferson, West Side, Vail, Denison, Dow City, Dunlap, Woodbine, Logan, Missouri Valley, Council Bluffs
Nebraska Towns with Write-ups:
Omaha, Waterloo, Valley, Fremont, Ames, North Bend, Schuyler, Columbus, Duncan, Silver Creek, Clarks, Central City, Chapman, Grand Island, Wood River, Shelton, Gibbon, Kearney, Elm Creek, Overton, Lexington, Cozad, Gothenburg, Brady Island, Maxwell, Hershey, Sutherland, Paxton, Ogallala, Brule, Chappel, Lodge Pole, Sunol, Sidney, Potter, Kimball, Bushnell.
Advertisements with Real Photos:
Hotel Sheldon-Munn, Ames, Iowa
Tama, Iowa, 2 photos #1 – tourist camp on Iowa River; #2 – Mesquaki Indians in front of teepee§ Iowa Sanitarium, Nevada, Iowa
Ames Tourist Court, Ames, Iowa
Central Building – Headquarters of Iowa State College, Ames, Iowa§ Aerial View, Boone, Iowa
Monument at Carroll, Iowa
Fremont, Nebraska, 2 photos #1 – swimming pool, #2 – river bridge§ Main Street, Duncan, Nebraska\
Mayberger's Tourist Camp, Silver Creek, Nebraska, 2 great photos!§ Gibbon Mills, Gibbon, Nebraska
Dunivent's All-Year Cabin Camp, Gothenburg, Nebraska§ Elkhorn Cabin Camp, Big Springs, Nebraska, front entrance with great glass cylinder gas pump!
Krueger's Camp and Lake, Sidney, Nebraska

Adjust the text size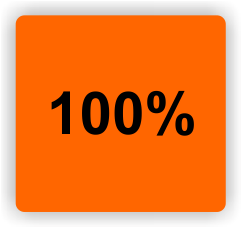 Featured Pictures
Blair Historic Preservation Alliance | P.O. Box 94 | Blair, Nebraska 68008 | contact@blairhistory.com