Home > Archive > Dana College Overview > Old Main

Old Main
Built:  1886
Located:  West College Drive
Destroyed by a fire 1988
Resources
Gallery of PHOTOS
History of Trinity Seminary
History of Argo Hall
History of Pioneer Memorial
A. M. Andersen
Center section of Old Main soon after its completion in 1886. Note the open tower. The man at the foot of the stairs to the left is probably President A.M. Andersen. The architectural style of the building is French Second Empire, which was popular at the time.
Central Structure  1886  ($7,000)
North Wing  1893  ($6,000)
South Wing  1904 $(12, 500)
Brick work on Old Main was done by the father of Philip Sheridan "Sherry" Moore.  Sherry Moore was the father of Ruth Blanchard.
"His father was a brick mansion . . .  who built . . . Dana Old Main, the State Bank building (now Huber Building), the present Ben Franklin building, Pilot Tribute, F.O.E. building and others. WC History Book Page 128 (Blancharad Story)
Old Main Chronology
1885     The decision was made to build the first building at Trinity Seminary-Dana College in Blair
1886     The building was dedicated in October 21, 1886
1893     North addition was completed in 1893.
1905     The south wing was added in 1905.
1908     City water and electrical service were added to Old Main.
1916     Central heating was added with the construction of a new boiler house to the west of Old Main.
1948     The Library was moved from Old Main to larger quarters in the new administration building known as Pioneer Memorial.
1956     The original chimneys of Old Main, dating back to the days of the coal stoves, were removed and new roof instilled.
1957     Start of the first major renovation project in Old Main since construction was undertaken.  The exterior steps ifront of Old Main were removed and replaced with a ground level entrance.  The Old Main Chapel, which took up most of the space on the second and third floors of the South Wing, was removed.
1960     The steep slope east of Old Main was lowered and reshaped and a patio was added at the front entrance.
1980     Old Main was named to the National Registry of Historic Places.
1984     The start of three phases of renovation was begun in 1984.
1988     Old Main was completely destroyed by fire.
Adjust the text size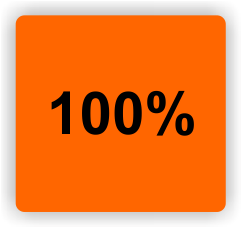 Featured Pictures
Blair Historic Preservation Alliance | P.O. Box 94 | Blair, Nebraska 68008 | contact@blairhistory.com