Home > Archive > Crowell Mansion

Crowell Mansion
Built: 1884
Demolished: 1971
The Crowell Mansion was built by Christopher C. Crowell, son of Massachusetts capitalist and philanthropist, who came to DeSoto in Washington County in 1869.  There he rented and operated a grist mill.  In the same year he founded a business in Blair which grew into the Crowell Lumber and Grain Co. and the Crowell Elevator Co. with yards and elevators at fifteen points along the Fremont, Elkhorn and Missouri Railway in which Mr. Crowell had an interest.
The house, built on an eleven acre tract at the end of Grant and Lincoln Streets, was a three story structure with twenty-two room, an imposing example of the "High Victorian" style in domestic architecture of the opulent 1880s.
It was replete with ornate cornices and gables, stained glass windows, patterned brick work in chimneys, built-in gutters, slate shingles, running water piped from cisterns and the most modern plumbing facilities of the day.
Features of the interior were:
Fourteen foot ceilings, parquet floors, handsome oak stairways, balustrades and grill work, oak, walnut and cherry paneling, plaster ornaments in ceilings, Fresco painting on walls and ceilings (done by a Chicago artist), ten marble fireplaces, functional or ornamental imported French plate glass mirrors, ten and twelve foot doors, twelve called "front doors" and etched glass panels.
Toby's, an exclusive Chicago furniture store, supplied the original furnishings.
The mansion was given to the Methodist Church in 1905 to be used as a home for retired Methodist ministers and families.  It was altered during the years as its doors opened wider to elderly citizens.
Resource – Crowell Family History by Susan Juza  Blair Library REF 395.2J
Adjust the text size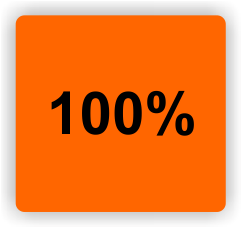 Featured Pictures
Blair Historic Preservation Alliance | P.O. Box 94 | Blair, Nebraska 68008 | contact@blairhistory.com